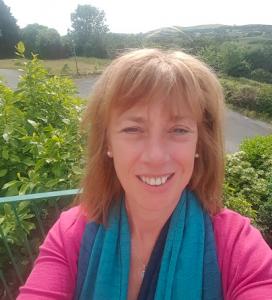 Back to People
Jenny McGugan
Visiting course facilitator
Jenny McGugan began mindfulness meditation practice in 1995 when she first moved to North Wales, and has been teaching mindfulness since 2003.
She holds a BA in Social Work and has worked in this field for 35 years. She has a post-graduate diploma in teaching Mindfulness from Bangor University. She has maintained a close relationship with the Centre for Mindfulness Research and Practice and is involved in monthly follow on groups for students who wish to maintain a long-term practice.
Jenny has specialised in teaching Mindfuness-Based Stress Reduction for staff in various organisations. For three years she worked within a Community Mental Health team teaching Mindfulness-Based Cognitive Therapy for people experiencing mental health difficulties holding group and one-to-one sessions. She also holds mindfulness groups for the general public.
She loves coming to Chisholme House and visited on several occasions, for study and mindfulness deepening weekend courses, and also spending a week working as a volunteer. Courses and retreats have enriched her facilitation of mindfulness.
Living in such a stunningly beautiful location and enjoying meeting people, she recently became an airbnb host. She loves nature and you will often find her in the garden.