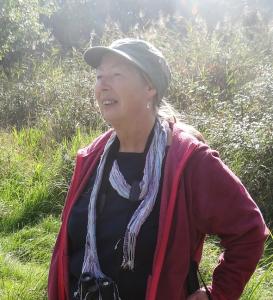 Back to People
Carol Davey
Visiting course facilitator
Carol has spent long periods on intensive retreat courses at Chisholme and helped facilitate a series of three weekend Mindfulness courses there.
She and her husband Jonathan completed a Mindfulness teaching course at Samye Ling run by the Mindfulness Association, a one year Mindfulness Association practitioners course and a Macmillan Mindfulness Compassion facilitators course. They now facilitate drop in Mindfulness sessions in Buxton, at Blythe House Hospice, Chapel-en-le-Frith, and at Macclesfield Yoga centre.
Carol also runs a weekly yoga class and is particularly interested in Mindful movement.