Foundations of Natural Intelligence
Can I see myself and the world as one self?
Could you see yourself spending a week without electricity, phone reception, and contact with the outside world? On this 7-day retreat we will strip ourselves down to the bare essentials: delicious food, fresh water, clean air, warm shelter, wood-fired hot water outdoor showers, and exceptional company.
Who are we when all that is non-essential is stripped away? What do we mean by natural intelligence and what lies at its core?
Each day focuses on a theme for discussion, such as being, unity, wholeness, and our existence in the universe. Can we find out through direct experience what is necessary for human existence? Together we will explore these questions, and more. The course facilitators also partake on this journey, joining in as students on the course: there are no teachers.
The schedule is rigorous, beginning with a guided meditation each day, with the morning dedicated to conversation. The afternoon provides time for respite and physical work (such as cooking, gardening, or chopping wood), followed by further discussion and meditation before supper. In the evenings we go for walks or sit by the fire and study the stars.
All meals are nutritious (with many of the ingredients from the organic garden) and prepared together, cooked on a fire that you have kindled yourself with wood chopped by your own hands.
Although the course is challenging, it is accessible to all. If you have any questions or special requirements please do let us know.
Read here about the experience of doing such a course...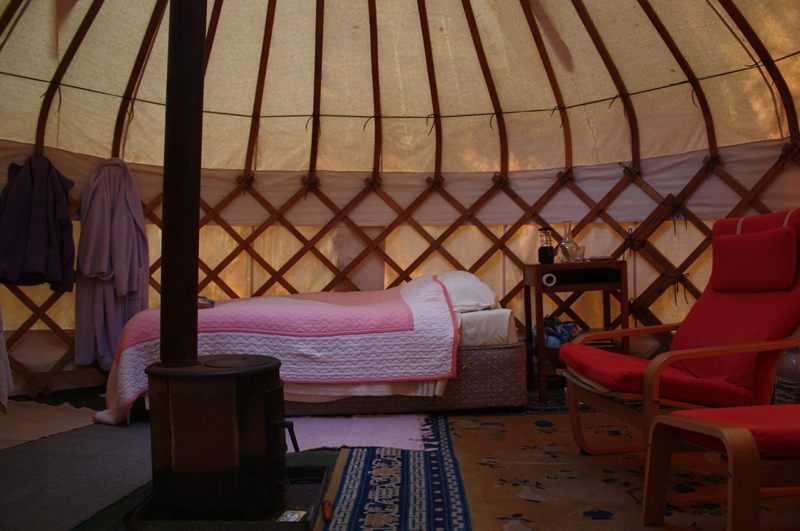 When I read the description of this retreat I had an immediate and profound response. The invitation to spend a whole week 'unplugged' in order to "explore the ultimate reality of existence" with others in a clearing in the woods, was just too enticing to pass up. Off-grid and open to the elements we very quickly stepped into a new rhythm of life; wood chopping and fire making, working together as one to warm and nourish ourselves. Under starry skies we reconnected to older technologies, marvelled at the generosity of nature, and in conversation touched depths of meaning of source of being and of self. Away from the usual creature comforts and my everyday reality, with the collective openness and spirit of the group I reconnected to a part of me that had gone adrift. I re-engaged with a greater sense of what it is to be human, to be of this time and place. I found that there is a place for me and for each and everyone in the greater scheme of things. I left energised and inspired by what is possible when we come together and give space and time to what really matters." - Course participant, 2019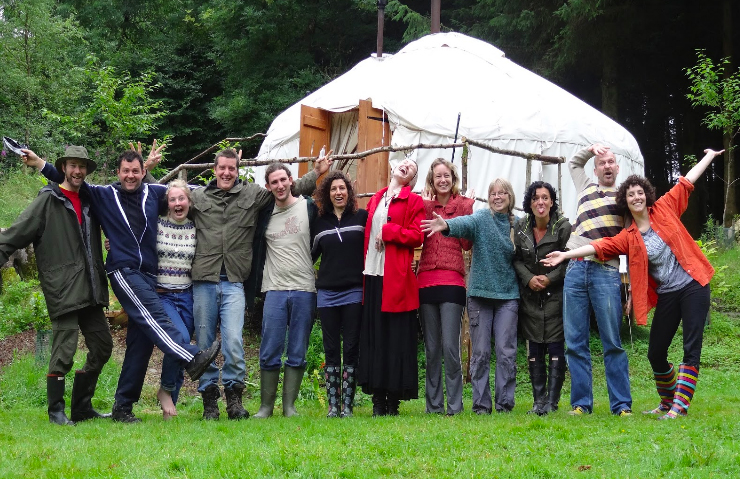 Practicalities:
This course is fully residential, with accommodation in yurts. Fees include all food and accommodation. Please arrive between 5 - 6pm on the Saturday in order to settle into your yurt. The course ends the following Saturday at 2pm. Please note that, because of its structure, it is not possible to join the course after it has begun, or leave before it finishes.
Location:
The course takes place in the yurt village at Chisholme House, a beautiful estate in the moors of the Scottish Borders, less than two hours drive from Edinburgh, Newcastle and Carlisle.
Cost for 2022 courses not yet known
A non-refundable deposit of £60 is required to confirm your place; please pay the balance when you arrive. If you wish to pay over several months then that is also possible. Please note: we aim to ensure that people are not excluded for financial reasons - we may be able to offer a reduced fee to those who need it. Please contact secretary@chisholme.org for more information.
To express interest for next year's courses, please contact secretary@chisholme.org or
call +44 (0)1450 880215**
Read here about the experience of doing such a course...
Watch a short video on the course: