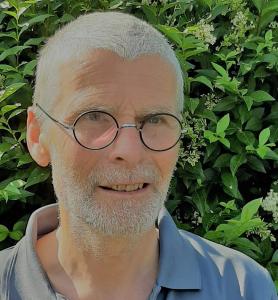 Back to People
Nazir van Basten Batenburg
Course Facilitator
Nazir has been involved in Beshara and Chisholme since the 1970's. Together with his wife Marijke Kretzers, he took part in several Beshara courses in the UK. Since then they have both been active in establishing Beshara groups and courses in the Netherlands for more than 10 years.
After some 'time out' while he concentrated his energy on raising a family and working as a professional antique dealer, Nazir became interested in Zen which led him to a Zen group in the Netherlands. He was inspired by the directness and practicality of Zen. A way to understand Zen is by being as near as possible to this moment in thinking, feeling and doing. Zen is like a finger pointing to the moon... Forget about the finger.
After a relatively short period, he was trained to teach people Zen meditation and started teaching about five years ago. Currently, he follows an ongoing program of learning, including regular Zen retreats.
Starting last year, he joined his wife Marijke in facilitating (online) 'Discovering Unity' courses on behalf of the Chisholme Institute.
In a life of learning I value good questions
and an inquiring open mind
better than the perfect answer