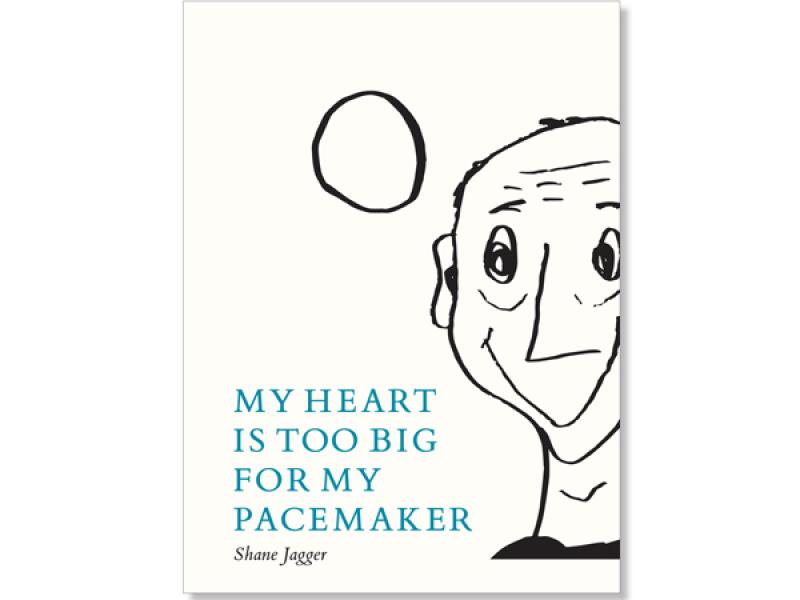 A treat for the New Year
Chisholme Blog | Friday, 9th December, 2016
Beshara Publications is delighted to announce the 2nd edition of My Heart is Too Big for My Pacemaker, by Shane Jagger.
This beautifully presented edition includes a review by Alan Williams and an interview with the author by Christina Mark.
About the poems
Shane Jagger was drawn to poetry early in his life. Influenced by the work of Dylan Thomas, Christy Brown, Wilfred Owen, TS Eliott and Walter de la Mare he wrote a number of poems but, deciding that they were too self-centred, burned them and planted potatoes in their ashes. When he dug up the potatoes he boiled and served them with mint and butter and remembers them as the most delicious he had ever eaten.
Shane says that the words came easily as if writing for someone he loved. He believes that the inspiration came from something far beyond him. When he reads the poems he asks himself 'How do I know that?' Shane acknowledges this mystery saying: 'I don't own these poems, they come through me, rather than written by me'.
This new edition is now available from Beshara Publications for £10 plus p&p.
Order your copy here