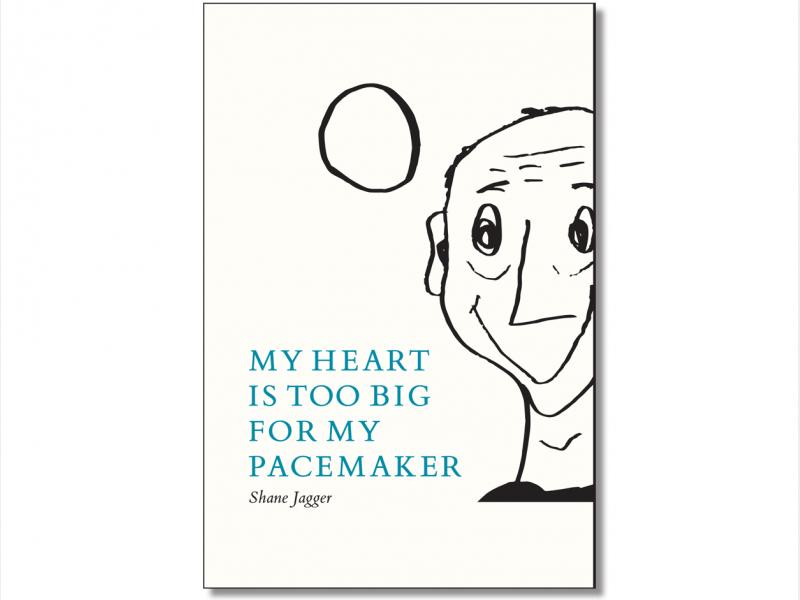 What truly moves you towards a state of happiness...
Eleanor Wray | Saturday, 18th February, 2017
This week Eleanor Wray sat down with Shane Jagger, a month after the publication of the second edition of his book: My Heart is Too Big for my Pacemaker. His poems release a message of love that can be understood by any one of us, and his powerful words and gentle simplicity have charmed the hearts of many.
What was the first poem you ever wrote?
The Angels, it was a surprise
Have you wanted to be an artist all your life?
Of sorts, either a painter or a writer
What is your definition of poetry?
How do you even define poetry? God. It's a way of saying something which gives a magical twist the things you want to express without being dishonest. You know, you don't have to make it up. It just comes from the heart.
What does poetry mean to you?
It's my legacy, it gives meaning to my life, and shows something for it.
How does a poem begin for you?
It's a kind of agitation and a compulsion.
What conditions help you with your writing process?
Concentration, quietness and happiness
Where does your influence come from?
Oh, many things. Some poets I've read in my youth like Dylan Thomas, Christie Brown, T.S. Eliot and the rhythms of popular music. And I want to keep it simple and clear.
Did you learn anything when writing these poems?
Yes, I surprised myself and realised that these poems are beyond me. And I feel these were inspired rather than constructed. And that I am loved.
Do you have any advice for other writers?
Keep it simple and say what truly moves you towards a state of happiness.
If you had to convince a friend to read this book, what would you tell them?
If you'd look at it, you'd want to read it. Just by looking at the production of the book and you'll find it's quite a beautiful thing in itself. If I showed you a copy now, you would be like 'wow, this is great', and you would be inspired to read it.
Is there a sequel to come?
I think this book is a one-off, and I haven't felt able to write since. One – because I was asked to write it, and two – because I'm either satisfied or something's changed for me.


---
Order Shane's book for £10 plus p&p from Beshara Publications