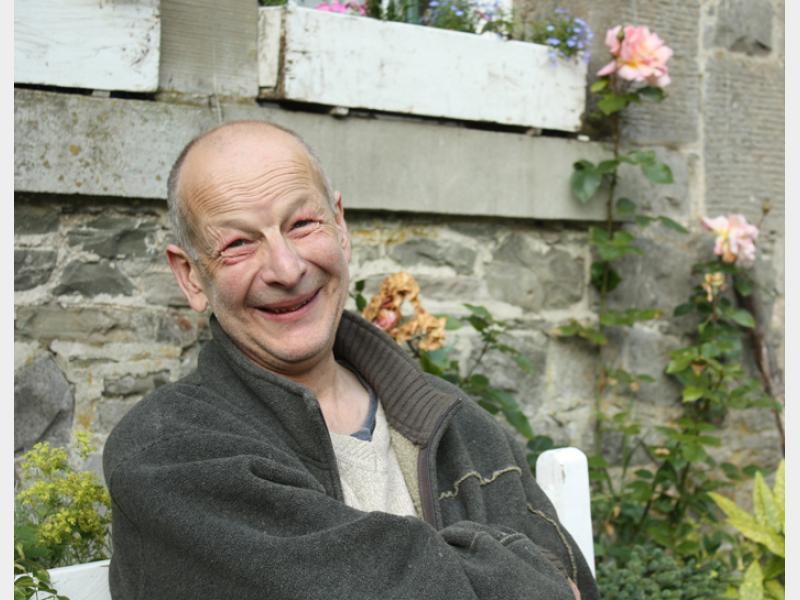 Shane Jagger: a tribute
Willa Shiel | Thursday, 15th June, 2017
A great and much-loved man has left us. Shane Wakil Jagger passed away on 14 June having lived at Chisholme for 34 years. He touched so many who passed through Chisholme over this long time including Willa Shiel, a young American who volunteered here last Autumn. When Willa learned of Shane's passing she wrote to us. You can read her words and a new poem by Wakil below.
Wakil: a tribute
I was asked before I left Chisholme in November to try to put into words what made the place so special to me and all those who pass through. I couldn't find the words at the time, but it seems very simple now: people filled to the brim with love. Every Chisholme heart is warm. Wakil's was one of the biggest hearts I've had the blessing to come into contact with in my life.
Pinned to the headboard of my bed is a poem he wrote on my last night at Chisholme, when pain kept him awake. I still read it most nights, and it takes on a new meaning today as Wakil finds painless rest.


Restful
In the cloudy
hours of the night
we wait for
the clear light
of day
dawn is not
far away
thoughts leave
as gentle rain
falls
nothing left
to be said
in these
early hours
my head on pillow
empty
wake me later
with a gentle
call to prayer



Sending my love to the people of Chisholme, who I know are holding each other close and lifting each other up today and every day, and of course my love to Wakil, who helped make me feel like I'd found a home when I found myself so very far from home.
With love and gratitude,
Willa Shiel