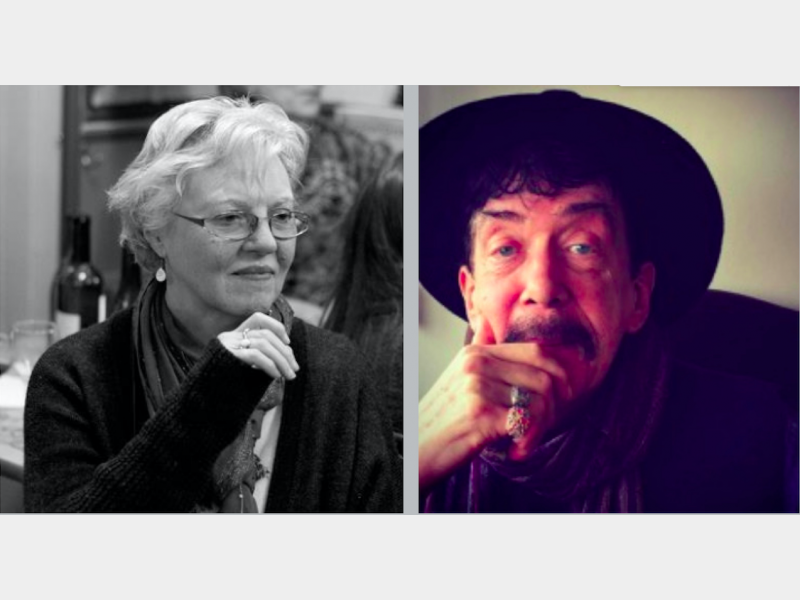 Remembering two dear friends
Frances Ryan | Thursday, 10th May, 2018
Mhairi MacMillan (1941-2018) Mhairi was a student at Chisholme for many years. After completing two six-month retreat courses in 1990s, she took on an active role in the life and running of the School, serving as counsellor to students and staff. In this capacity she was not just a very kind but also a most excellent listener, and so was able to be of great support to many people. In addition she was involved in course development and became part of the team working on the 40 day course programme.
She was a woman of many talents and abilities, but above all we will remember her as someone who was very much her own person. Down to earth, courageous, frank and uncompromisingly truthful, Mhairi was never afraid to speak out, if a situation required it – she will be greatly missed here at Chisholme!
See here to read more about her life.
Azim Colin Looker(1952-2018) What could one possibly say about Azim to do justice to him?
He was an artist, a writer, a mystic, a traveller, an ardent lover of truth and much more - as Christopher Ryan says in his tribute, he was a true dervish of many colours; colours intensely bright, and yet informed by a profound certainty in the single pure light of existence.
For the full tribute, see here...