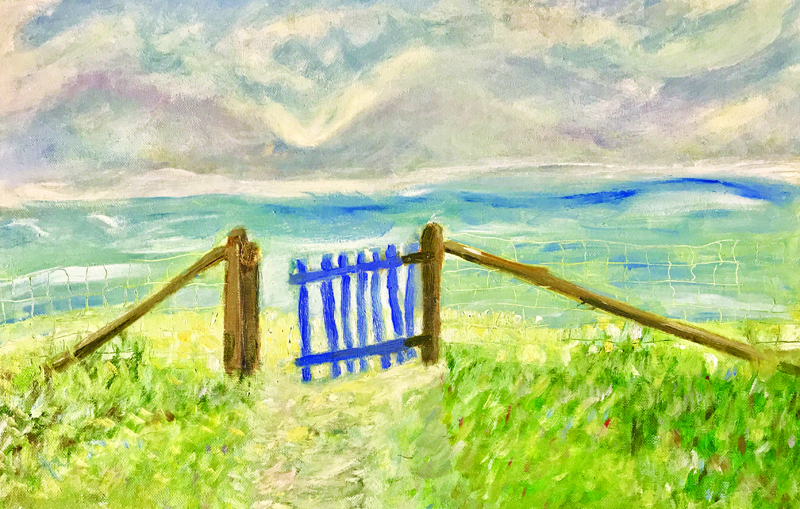 Mindfulness and Self Discovery:
The programme for 2019 is now in preparation and course dates for the coming year will be posted very soon. Here below is a brief introduction to Mindfulness courses at Chisholme.
"This being human is a guest house.
Every morning a new arrival..."
Read the poem by Rumi here


Mindfulness is a way of being, of learning through our immediate, direct experience; of acknowledging and accepting our moment by moment experience just as it is, letting go of judging or wanting it to be different.It is a natural capacity already in us, inherent by virtue of being human, but needs awakening to be known and lived.
By understanding the mind and becoming more aware and freed from our habitual thinking and emotional patterns, of being caught up in reliving what's past or imagining what is yet to come, we can connect with the ever-present stillness and stability, even amidst turmoil, challenge and change.
The practice of mindful awareness has the potential to transform our sense of 'self' and perception of the world; to discover and appreciate the gift of being alive, of being human.
The course gives an in-depth foundation in the ancient practice of Mindfulness structured on the two main training approaches made accessible for a wider public and the contemporary world. This approach offers a gentle, non-striving way of learning the principles and practices of mindful awareness, how we can bring this awareness into all areas of our lives, while cultivating attitudes such as kindness, compassion and care, non-judgment and generosity towards ourselves and to all of life.
The course has the further dimension of reading and discussion of texts from the 'wisdom traditions', both ancient and modern, exploring how mindful awareness is innately present in them all as a liberating practice and way of being, offering insight into the essential reality of the 'self' and the wholeness and oneness of all life.
Who this course is for:
If you wish to learn Mindfulness following the structure, principles and practice of the 8-week course in a retreat setting instead of weekly classes.

If you have already completed an 8-week course or similar training and wish to refresh and deepen your understanding and practice of mindfulness.
You are encouraged to have already attended an Introduction to Mindfulness before applying for this course, as a minimum requirement.
Location
Chisholme House is set on a beautiful estate amidst the hills and moorland of the Scottish Borders, an hour and a half from Edinburgh, Newcastle and Carlisle. The main house looks out over glorious landscaped grounds, and woods of native trees encircle the estate.
Practical information about staying at Chisholme House click here...
Image: From a painting by Jili Flowers after 'The Gate to the Isles' by Winifred Nicholson.