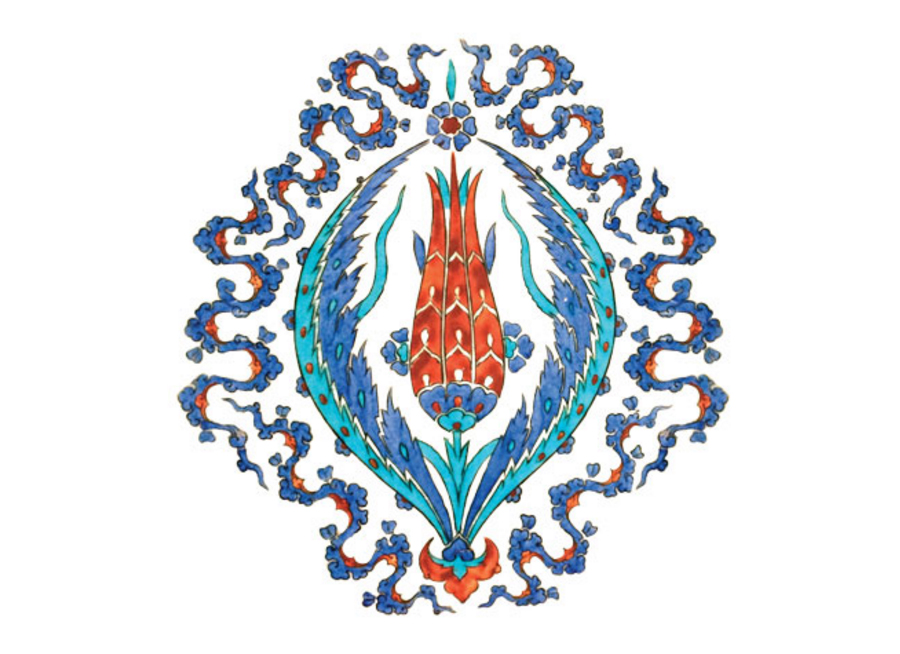 The Kernel of the Kernel
Saturday, 11th March, 2017 19:00
Saturday, 18th March, 2017 14:00
Return
---
The Kernel of the Kernel
by Muhyiddin Ibn 'Arabi
Ismail Hakki Bursevi's translation of key passages from Muhyiddin Ibn 'Arabi's Futuhat al-Makkiya, translated into English by Bulent Rauf
From Chapter 1
"One of the special matters that Ibn 'Arabi wants to explain in his Futuhat al-Makkiyah is this: "If a gnostic is really a gnostic he cannot stay tied to one form of belief."
That is to say, if a possessor of knowledge is cognizant of the being in his own ipseity, in all its meanings, he will not remain trapped in one belief. He will not decrease his circle of belief. He is like materia prima and will accept whatever form he is presented with. These forms being external, there is no change to the kernel in his interior universe.
The knower of God, whatever his origin is, remains like that. He accepts all kinds of beliefs, but does not remain tied to any figurative belief. Whatever his place is in the Divine Knowledge, which is essential knowledge, he remains in that place; knowing the kernel of all belief he sees the interior and not the exterior. He recognizes the thing, whose kernel he knows, whatever apparel it puts on, and in this matter his circle is large. Without looking at whatever clothing they appear under in the exterior he reaches into the origin of those beliefs and witnesses them from every possible place."
John Brass put himself under the education indicated above from an early age. He is the author of Fish See Water: A Treatise on Gilding and works as a gilder and fine art conservator. Read his personal tribute to Bulent Rauf here.
The Course
This is a residential retreat, starting on Saturday evening (7pm) and running until after lunch on the following Saturday (2pm). The timetable will incorporate meditation, study, conversation, devotional practice and practical work in the house, kitchen or garden, all in the spirit of service.
Location
Chisholme House is set on a beautiful estate in the moors of the Scottish Borders, an hour and a half from Edinburgh, Newcastle and Carlisle. The main house looks out over glorious landscaped grounds, and woods of native trees encircle the estate.
Cost
Shared accommodation (double or triple bedroom) £325
Single room accommodation (when available £375)
This includes accommodation and all meals. A non-refundable deposit of £60 should be paid when booking. The balance can be paid once at Chisholme.
Note on course fees: There are no standard concessions offered. However, we try to ensure the course is accessible to those on low incomes. So if you would find the cost prohibitive please write to secretary@chisholme.org to enquire about reduced course fees or bursary possibilities.
50% reduced fees for participation in two or more week-long courses this year.
Courses at Chisholme are priced with understanding that they need to be in reach of those who will benefit from them while also covering costs. Despite the low suggested fee it is appreciated that for many the cost of attending more than one course in a year can be prohibitive.
To help enable you to join a second (or third!) course in a year the suggested fee for second (and subsequent) week taken in any calendar year will be 50% of the full rate.
Reductions are available provided the full fee for the first course has been paid. The full deposit is still required to confirm a booking for second courses. Other conditions may apply.
Meals
The Chisholme kitchen provides food in keeping with the spiritual and material aims of its education. Chisholme is not vegetarian but meat is prepared with the deepest respect for its benefit and origin. Meanwhile vegetarian dishes comprise the majority of the food served and are always available as an option. Special diets can be catered for where there is a medical reason. Please let us know your needs when you book your stay.
Booking
Book online at the top of the page or email info@chisholme.org
Tel +44 (0)1450 880215
Practical information about staying at Chisholme, click here..
Please do not hesitate to contact us if you have any questions.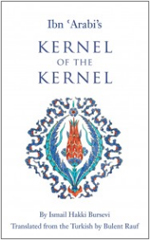 The Kernel of the Kernel (new edition) is now available from Beshara Publications
£11.00 + p&p