The Chisholme Institute is a place wholly dedicated to understanding that all existence is essentially one. Its exclusive concern with unity informs all the life and work of the place, and all its residents and visitors.

Chisholme is a fully immersive learning environment for anyone wishing to come to know their self – who they really are, beyond race and gender, religion and belief, in the light of such unity. This knowledge is transformational.

It is a place of research, to advance our understanding of the interdependency of everything, in the ecological and spiritual spheres, as well as the economic and cultural, for example.

The educational focus is a constant throughout the year. The door is open to true seekers, to those enquiring, and to all those looking for something, perhaps without knowing what… It is open to those wishing to lend a hand as volunteers, and those wanting to learn. To all, Chisholme's welcome is warm.

A programme of courses is offered throughout the year, at different levels depending on prior learning and experience. Every course engages the whole person. Each is rooted in the same study, work, meditation and devotional practice that is Chisholme's fertile ground, cultivated throughout the year.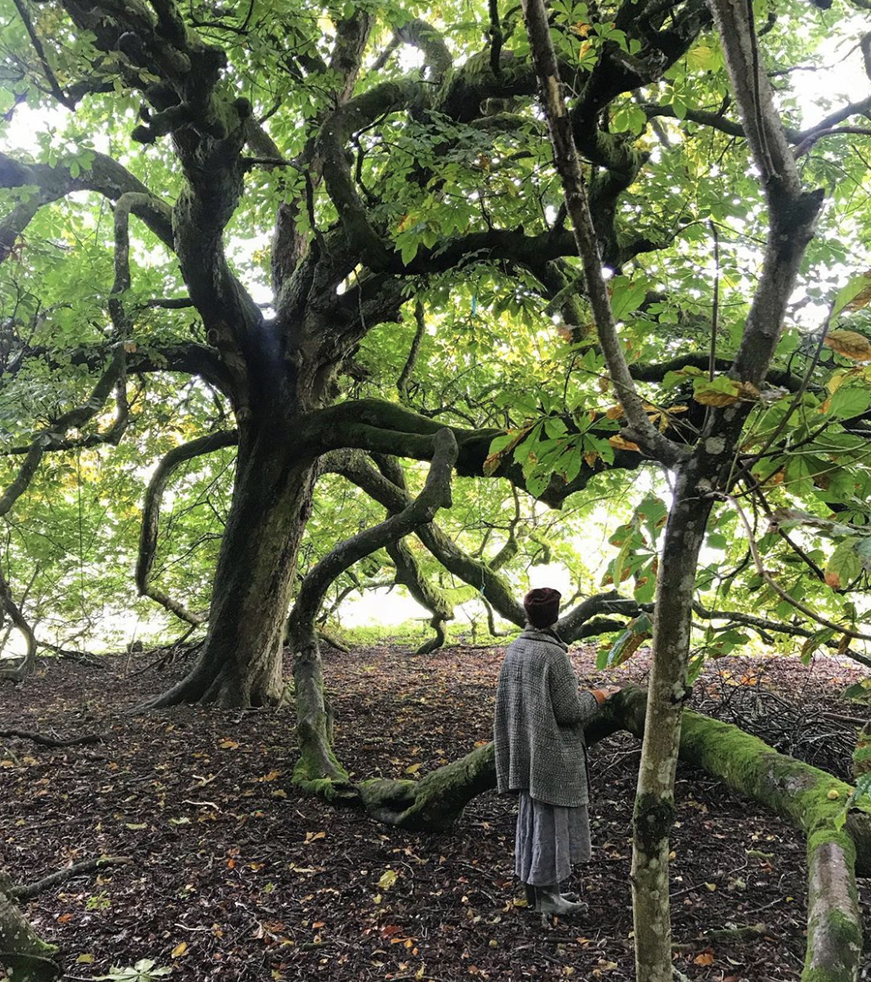 RUMI 750 – PREPARING THE GROUND


This year is the 750th anniversary of Rumi's Nuptial Night, the completion of his long yearned-for return to the Beloved. The timeless meaning of his life's journey in love, from love and to love, intimately connects with our own lives and informs of our times. This year is also the 50th anniversary of Diane Cilento and Bulent Rauf's film 'Turning', which explores the evolution in Turkey of the image of the divine feminine, culminating in the iconic person of Rumi himself.
Since Beshara is intimately connected to these realities, both essentially and in their unfolding in time from the unknown, it is proposed that this year at Chisholme should be devoted in part to enquiring into these connections and their deeper meanings.
The proposal thus far is that at Chisholme, five days at the end of each of the months of January, February and March be set aside for conversation and enquiry. The questions under consideration will follow from the understanding that 'we love what Rumi loves, and what Rumi loves, loves Rumi'. So, we ask that our contemplation be imbued in the very divine love through which the world and humankind comes into existence and through which we return.
Such contemplation cannot be held in isolation from the critical situation that humankind, and the world of nature, is currently facing. Chisholme's very purpose is the provision of an education 'that all life is interdependent, as seen in the ecological, economic, cultural and spiritual spheres' (Memorandum and Articles of the Chisholme Institute). This knowledge is like a light in darkness.
To explore these interdependencies, and to see the present situation clearly, entails working together. Hence this invitation is extended to you now, to come and join in the work of enquiry.
It is envisaged that this enquiry be initial spadework, preparing the ground for an event at Chisholme, around 1-3 September. What form this will take is to be discovered, and perhaps this will emerge more clearly out of the enquiry.
For now, we hope you will be able to come and take part in some or all of the spadework...
The dates so far:
January 26–30

February 23–27

March 23-27
The cost will be Pay-As-You-Can
To apply and for more details, arrival and end times etc. contact secretary@chisholme.org