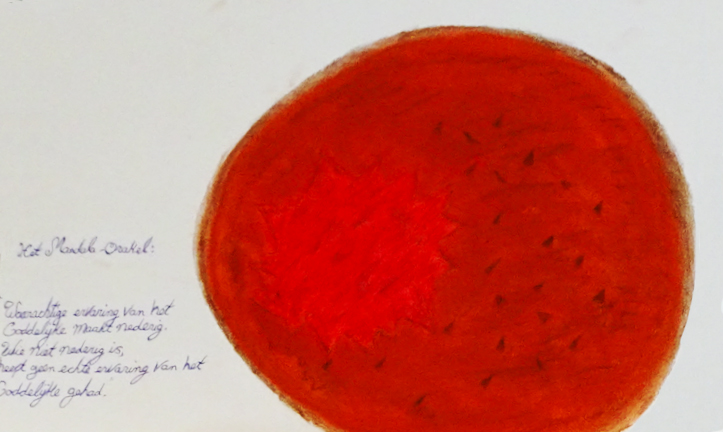 Intuitive Drawing
Saturday, 1st July, 2017
Return
---
This course is an invitation to draw from the heart, and to learn to see and listen in a new way. It is an opportunity to learn to see and understand through images rather than through words.
In practising to draw, you will experience that the mind always wants to interfere. It is important to distinguish what the heart is trying to say from what the mind is trying to determine. Once this is learned, you will be able to apply this skill in everyday life.
What is important is listening, listening with an inner ear. You can ask and await answers to questions such as: What material do I want to use? What colour? What form? What is it in me that wants or even loves to be expressed?
This does not need to have anything to do with making a beautiful drawing or painting. It is an image language, and therefore a different language. The love of what it is that wants to be expressed in you might need time and practice to become apparent. This image-language is a language we are not familiar with and coming to an understanding of it needs practice and requires trust and patience. The understanding of what is drawn requires interpretation and this also needs to be learned.
Each session will begin by coming together as a group with a short invocation for help and guidance. Then we will start drawing (or painting) in silence.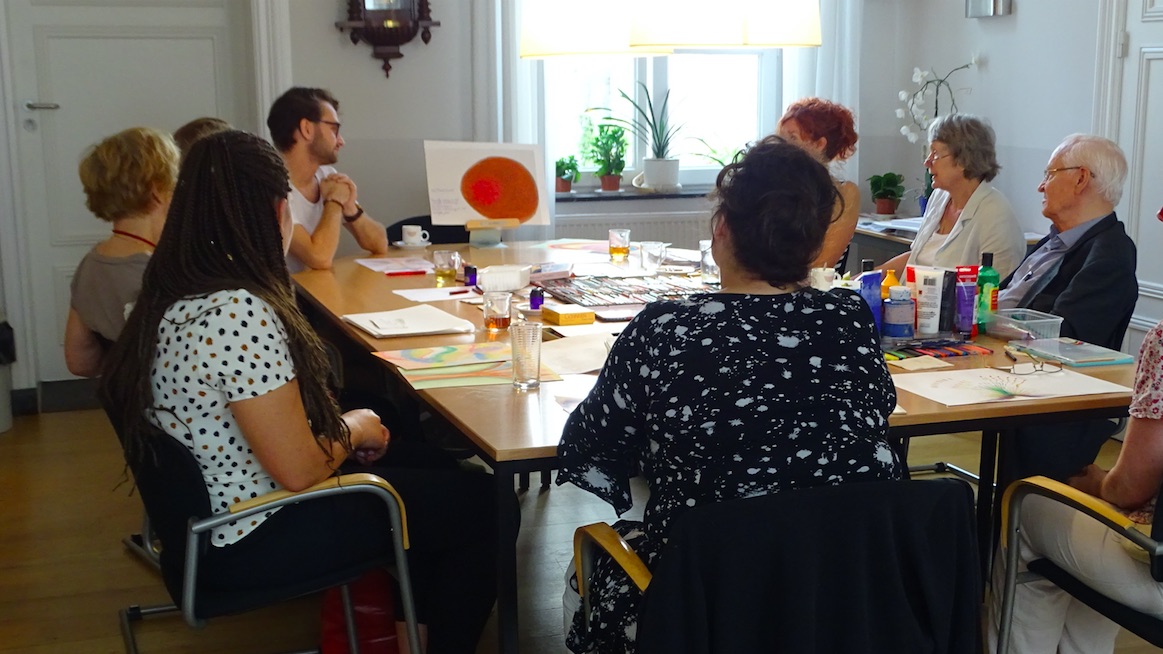 After about 90 minutes everyone will be asked to show their drawing to the group, one after the other, and to talk about the experience. It is important that every member of the group says what he or she sees or feels in looking at the drawing of someone else, because in this course togetherness is all important. Anyone can draw, and it is fascinating and endlessly surprising to try to interpret this image language together; equally, we enjoy each other's company.
There will be time for meditation, short periods of work in house or garden and opportunities for some study and conversation.
Last year we practiced together for the first time at Chisholme and I am looking forward to do this again this summer.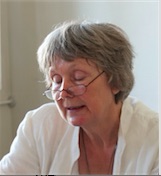 Elly Deutschman:
Since my earliest childhood I loved to draw; it is my life-long passion.
I was introduced to Beshara and the idea of the oneness of being in 1979. This struck a cord, and my husband and I participated in two six-month retreats at Chisholme. The courses were profound and deeply transformative. Many things changed for me then. One such change was that I no longer wanted to draw what I saw with my physical eyes, nor wanted to draw from my imagination. It became crystal clear that what I really want is to concentrate and listen to the interior, and bring out what wants to be expressed from there. Learning how to do this needed years of practice.
It became possible to share this learning, and develop it further, when I was invited to run courses in intuitive drawing at a Center in Maastricht, my home town in Holland.
I love working as part of a group; the collective intention brings about a concentration which is so much deeper than what is possible to achieve on my own.
Cost
Residential
Single room £375
Shared room £295
This includes accommodation, meals and all materials. A non-refundable deposit of £60 should be paid when booking.
Non-residential
£150 for the full week, to include meals, tea, coffee and all materials.
You may be able to attend on a day by day rate if there is room; please contact Chisholme and enquire.
Note on course fees: There are no standard concessions offered. However, we try to ensure the course is accessible to those on low incomes. So if you would find the cost prohibitive please email info@chisholme.org for advice.
50% reduced fees for participation in two or more week-long courses this year.
Courses at Chisholme are priced with understanding that they need to be in reach of those who will benefit from them while also covering costs. Despite the low suggested fee it is appreciated that for many the cost of attending more than one course in a year can be prohibitive.
To help enable you to join a second (or third!) course in a year the suggested fee for a second (and subsequent) week taken in any calendar year will be 50% of the full rate.
Reductions are available provided the full fee for the first course has been paid. The full deposit is still required to confirm a booking for second courses. Other conditions may apply.
Meals
The Chisholme kitchen provides food in keeping with the spiritual and material aims of its education. Chisholme is not vegetarian but meat is prepared with the deepest respect for its benefit and origin. Meanwhile vegetarian dishes comprise the majority of the food served and are always available as an option. We are unable to meet vegan requirements. However, special diets can be catered for where there is a medical reason. Please let us know your needs when you book your stay.
Booking
Book online at the top of this page, or email info@chisholme.org
Tel +44 (0)1450 880215