Ibn 'Arabi Study Retreat: 'Fusus al Hikam' – led by Jane Clark
Monday, 4th September, 2017 19:00
Sunday, 10th September, 2017 14:00
Return
---
Study Retreat led by Jane Clark
Monday September 4th (7pm) to Sunday September 10th (2pm).

The Fusus al Hikam, or 'The Ringstones of Wisdom', is a major work by the great Andulusian mystical writer, Muhyiddin Ibn 'Arabi, and is considered to contain the essence of his teachings. An extended exposition on the unity of existence – that reality is both single in itself and many-faceted in its expression – it takes the form of 27 chapters, each devoted to the essential meaning of a prophetic wisdom in the line of Adam to Muhammad. Not concerned with the outer forms of religion, it concerns itself with perennial truths about human beings and the meaning and purpose of our lives which continue to have universal relevance.
This course will be based on a new, fully annotated translation by Stephen Hirtenstein, Jane Clark and Cecilia Twinch, the first part of which will be published in 2018. It will be the first public reading of two chapters, Chapter 5: Wisdom of Rapturous Love in the Abraham Word, and Chapter 6: Wisdom of Truth and Reality in the Isaac Word. This new translation is designed as a complete study guide to this rich and complex text, and no previous experience of reading Ibn 'Arab is required.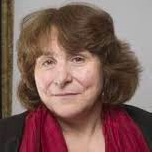 Jane Clark
Jane has been engaged with the works of Ibn 'Arabi for more than 30 years. Originally trained in science, she later studied at the Beshara School and University of Oxford. She is a Senior Research Fellow of the Muhiyddin Ibn 'Arabi Society, and over the years has given many lectures and seminars on Ibn 'Arabi's ideas both within the UK and internationally, as well as running courses on Ibn 'Arabi and Islamic msyticism in general for the University of Oxford, the Temenos Academy and the Beshara Trust. She is currently working with Stephen Hirtenstein and Cecilia Twinch on a new translation of Ibn 'Arabi's 'The Ringstones of Wisdom', and editing a collection of articles by the extraordinary monk-poet dom Sylvester Houédard.
The Course
This is a residential retreat, starting on Monday evening (7pm) and running until after lunch on the following Sunday (2pm). (The Monday start, rather than the usual Saturday, has been chosen so that the course does not overlap with the Rememoration weekend, which will take place on Sunday eve and Monday morning.)
The course timetable will incorporate meditation, study, conversation, devotional practice and practical work in the house, kitchen or garden, all in the spirit of service.
Location
Chisholme House is set on a beautiful estate in the moors of the Scottish Borders, an hour and a half from Edinburgh, Newcastle and Carlisle. The main house looks out over glorious landscaped grounds, and woods of native trees encircle the estate.
Cost
Shared accommodation (double or triple bedroom) £280
Single room accommodation (when available £325)
This includes accommodation and all meals. A non-refundable deposit of £60 should be paid when booking. The balance can be paid once at Chisholme.
Non-residents:
Subject to the agreement of the retreat facilitator and the availability of places, non-residents may be able attend this week for £180. This will include coffee, lunch and tea. Concessions may be possible, for example to anyone attending more than one week in 2017.
Note on course fees: There are no standard concessions offered. However, we try to ensure the course is accessible to those on low incomes. So if you would find the cost prohibitive please write to secretary@chisholme.org to enquire about reduced course fees or bursary possibilities.
50% reduced fees for participation in two or more week-long courses this year.
Courses at Chisholme are priced with understanding that they need to be in reach of those who will benefit from them while also covering costs. Despite the low suggested fee it is appreciated that for many the cost of attending more than one course in a year can be prohibitive.
To help enable you to join a second (or third!) course in a year the suggested fee for a second (and subsequent) week taken in any calendar year will be 50% of the full rate.
Reductions are available provided the full fee for the first course has been paid. The full deposit is still required to confirm a booking for second courses. Other conditions may apply.
Meals
The Chisholme kitchen provides food in keeping with the spiritual and material aims of its education. Chisholme is not vegetarian but meat is prepared with the deepest respect for its benefit and origin. Meanwhile vegetarian dishes comprise the majority of the food served and are always available as an option. We are unable to meet vegan requirements. However, special diets can be catered for where there is a medical reason. Please let us know your needs when you book your stay.
Booking
Book online (see link at the top of the page) or email info@chisholme.org
Tel +44 (0)1450 880215
Practical information about staying at Chisholme, click here..
Please do not hesitate to contact us if you have any questions.