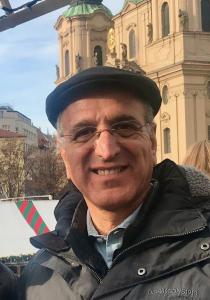 Back to Study
Peter Yiangou
Course Facilitator
I have been involved with Chisholme House and the former Beshara Centres in the Cotswolds since 1972. I participated in nearly all the courses offered since then and have seen at first hand the evolution of the various organisations set up to communicate the deeper understandings of the unity of existence. I have also explored other streams of wisdom and seen how these can complement what I learned at Chisholme House thorough the Beshara courses :
– In 1975 I was centre director at Swyre Farm, the first Beshara retreat centre.
– I was trustee and chairman of the Beshara Trust for some years in the 1980s and 90s
– From 2000 to 2014 I was involved with running annual courses in Indonesia and Australia
– From 2012 I have attended annual silent retreats with Adyashanti
– In 2015 I trained as a mindfulness teacher at the University of Oxford Mindfulness Centre
– In 2016 I was invited to join the board of the Oxford Mindfulness Foundation and have held the chair since 2017
During this time I also somehow managed to bring up a family and establish an award-winning architectural practice from which I retired in 2019.
I look forward to working with the staff at Chisholme House to promote the online Discovering Unity programme and explore fresh and relevant ways to discover and communicate this priceless wisdom.