The Team
Meet just a few of Chisholme's staff and full-time volunteers
---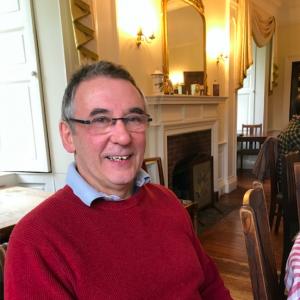 Colin Bingham
Team Leader/Manager
Colin is manager/team leader at Chisholme.
Colin originally graduated in the Social Sciences, went on to train as a Further Education teacher and in recent years undertook a degree in Integrative Counselling, a Post Graduate Diploma in Cognitive Behavioural Therapy and Mindfulness Practitioner courses.
He spent much of his adult life in youth work then in the special education sector. Within this period Colin attended two six month intensive retreat courses at Chisholme. Before joining the Caretaking Team at Chisholme, Colin worked in drug and alcohol treatment for fifteen years.
---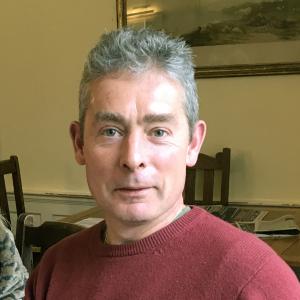 Robin Thomson
Education/Study
Linguist, learner, baker, cyclist
Robin helps to facilitate courses, among many other things.
Robin has been a student at Chisholme for a number of years and has undertaken various retreats there. He enjoys learning new languages and encountering people from other countries, and translates from German and Russian. Additionally Robin is a keen cyclist, walker and runner and enjoys travel, particularly in Central Asia. He also likes to bake bread at Chisholme and enjoys classical music, especially choral singing.
---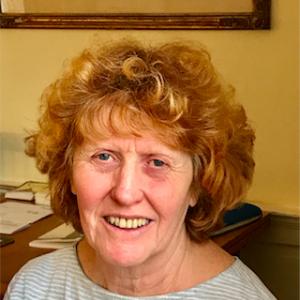 Julie Bingham
Welcome
Looks after visitors and volunteers
Julie looks after volunteers and visitors, and helps out in all areas of the school as needed.
Her professional training is in the NHS and Social Work. She has many years experience as a therapist in family-related areas and has worked extensively with children who are affected by trauma and/or have other, often complex needs.
She has spent many years studying and working at Chisholme, has participated in a number of short retreats and courses and completed two six-month intensive study retreats here.
---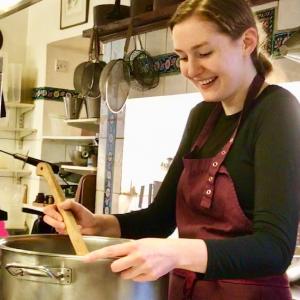 Hayley Forsythe
Kitchen
Hayley takes care of the kitchen
Hayley was born in Scotland and raised in Ontario, Canada. One of her most rewarding work in recent years was to teach English to newly arrived Syrian refugees. Here at Chisholme she spends much time in the kitchen, cooking delicious dishes and learning new ones. In her spare time she enjoys writing poetry and hiking across the moors.
---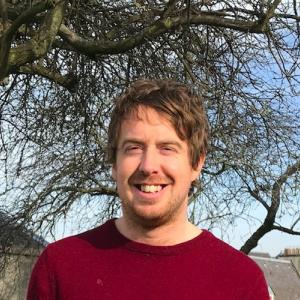 Peter Harbottle
Estate Manager
Peter takes care of the estate and manages the firewood
Friends and long-term Volunteers
Some of the many friends and part-time volunteers who help make Chisholme what it is
---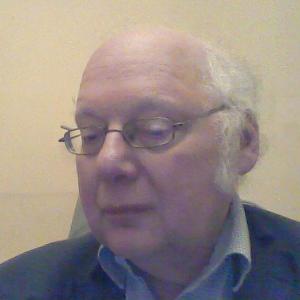 Michael Cohen
Course facilitator
Michael Cohen has an abiding interest in the relationship between science and spirituality.
Michael studied Mathematics at various Universities and currently teaches Mathematics in London. He was a student on two intensive Beshara courses at Chisholme and Sherborne. He is a Trustee of the Beshara Trust and has helped to run courses and seminars under the aegis of the Trust in London and elsewhere covering various spiritual traditions, especially the work of Ibn Arabi and his school.
---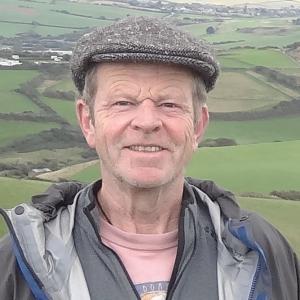 Jonathan Davey
Course Facilitator
A former teacher and occupational health & safety advisor who now offers Mindful Self Compassion sessions in a hospice and yoga centre.
Jonathan studied Human Resource Management at Cardiff University and Safety and Environmental Management at Nottingham Trent University. He has worked as a teacher of English in the Sudan, as a social worker, teacher, owner/manager of a wholesale bakery, College business development manager and latterly as a consultant in safety management systems.
He has spent long periods on intensive retreat courses at Chisholme and helped facilitate a number of courses there.
Jonathan completed a Mindfulness teaching course at Samye Ling run by the Mindfulness Association, a one year Mindfulness Association practitioners course and a Macmillan Mindfulness Compassion facilitators course.
He and his wife Carol now facilitate drop in Mindfulness sessions in Buxton, at Blythe House Hospice, Chapel-en-le-Frith, and at Macclesfield Yoga centre.
---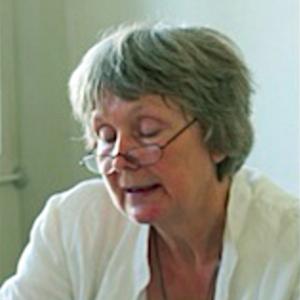 Elly Deutschmann
Course facilitator
"Since my earliest childhood I loved to draw; it is my life-long passion."
I was introduced to Beshara and the idea of the oneness of being in 1979. This struck a cord, and my husband and I participated in two six-month retreats at Chisholme. The courses were profound and deeply transformative. Many things changed for me then. One such change was that I no longer wanted to draw what I saw with my physical eyes, nor wanted to draw from my imagination. It became crystal clear that what I really want is to concentrate and listen to the interior, and bring out whatever wants to be expressed from there. Learning how to do this needed years of practice. It became possible to share this learning, and develop it further, when I was invited to run courses in intuitive drawing at a Center in Maastricht, my home town in Holland. I love working as part of a group; the collective intention brings about a concentration which is so much deeper than what is possible to achieve on my own.
---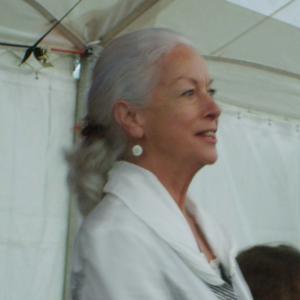 Scilla Elworthy
Visiting Speaker
Scilla Elworthy Ph D has been three times nominated for the Nobel Peace Prize.
Scilla Elworthy Ph D has been three times nominated for the Nobel Peace Prize for her work with the Oxford Research Group which she founded in 1982 to develop effective dialogue between nuclear weapons policy-makers and their critics. She founded Peace Direct in 2003 to fund, promote and learn from local peace-builders in conflict areas, and was adviser to Peter Gabriel, Archbishop Desmond Tutu and Sir Richard Branson in setting up 'The Elders'. She co-founded Rising Women Rising World in 2014, and teaches self knowledge to young social entrepreneurs.
---
Sara Hirtenstein
Course facilitator
Sara oversees the Mindfulness programme.
Sara Hirtenstein BHSc.
Sara was introduced to Mindfulness at Chisholme House, where it lit such a passion in her heart that over the next eight years she set out on a path of deeper study and practice: first with the Mindfulness Association and then to train extensively in teaching Mindfulness.
Sara has had many years experience of mindful awareness, meditation, retreat and contemplative study.
"Mindfulness has brought me much joy, nourishment and greater understanding as well as the skills and insight for navigating the ups and downs of life. The learning goes on..."
Living now in the Scottish Borders gives Sara ample opportunity for another great pleasure – walking in wild places, being in nature and exploring wildlife.
Sara has had many roles and experience during her life that enrich and enhance her present work now: working in different business and charity settings, partner in a family publishing company, copy editor, course facilitation, occupational therapist and mother of four sons.


Brief Resume of Mindfulness Training

• Introduction to Mindfulness, Chisholme Institute

• 3-year Mindfulness, Compassion and Insight Training, Mindfulness Association

• Mindfulness-based Stress Reduction (MBSR) teacher training retreat with Jon Kabat-Zinn (pioneer of contemporary mindfulness)

• MBSR and Mindfulness-Based Cognitive Therapy teacher training with Bangor University Centre for Mindfulness Research and Practice (ongoing)

• Mindfulness in Schools Project training to teach 8-week course for teachers

• Oxford Mindfulness Centre training to teach new Mindfulness for Life (MBCT for Life) course for Myriad Project

• Listed member of the UK Network for Mindfulness Teachers and follows the UK Good Practice Guidelines.
Some Experience

• Facilitation of introductory workshops, 8-week courses, deepening sessions in the Borders and beyond for 5 years

• Recent completion of 8-week Mindfulness for Life course for secondary school teachers (who then learn to teach the children), for Oxford University Centre for Mindfulness 7-year Myriad research project evaluating the effectiveness of mindfulness on resilience in adolescence

Enquiries: mindfulnessinhawick@gmail.com
---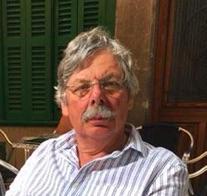 John Hill
Garden and Estate
John oversees the management of the organic vegetable garden and the estate
John studied geology and social anthropology at Cambridge University and researched in ethnology at Oxford University. This led on naturally to courses at Chisholme. He is currently a garden designer and runs a landscaping business. John was a director of the Chisholme Institute until 2018. He continues to take particular responsibility for the estate and organic kitchen garden.
---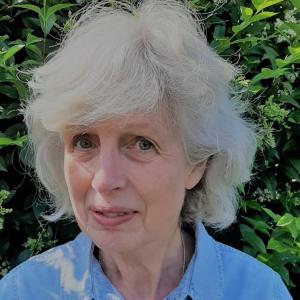 Marijke Kretzers
Director, On-line Courses
Merijke supervises our worldwide on-line courses.
Marijke was born and raised in the Netherlands. During her time of studying and painting at art school profound questions arose about the meaning and purpose of life. In the search for self knowledge she came into contact with the Beshara School in the United Kingdom in 1975. Since then Marijke has been involved with various courses and retreats at the Chisholme Institute in Scotland, where she helped design and develop the online study courses. Marijke has also followed a mindfulness teaching course with IAM (Instituut voor Aandacht en Mindfulness) in Belgium.
Integrating the spiritual way into daily life in the Netherlands, Marijke has facilitated evening courses in study and meditation as well as 8-week mindfulness courses in Maastricht, NL. She restores paintings and is married, a mother of two sons and a grandmother.
"Life and its unfolding in many aspects is every day a new beginning; an interesting challenge, invitation and gift of love."

---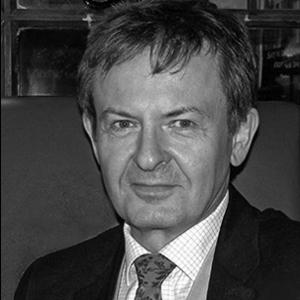 Prof. Alan Williams
Visiting speaker
Professor of Iranian Studies and Comparative Religion at The University of Manchester
MA in Oriental Studies (Persian and Arabic) (Oxford),
PhD in Iranian Studies (SOAS, London)
Professor of Iranian Studies and Comparative Religion
Head of Religions and Theology in the School of Arts Histories and Cultures 2008-2011
Joined the University of Manchester in 1985
Prof Williams is the editor of Rumi: Spiritual Verses (Penguin Classics 2006) and the author of The Vision of Rumi: Revealing the Masnavi, Persia's Great Masterpiece (IB Tauris). He presented the Beshara Lecture 2016 at St Ethelburga's Centre, London and again at Chisholme.
In June 2016 Alan led a one-week seminar at Chisholme, Rumi: The Text as Teacher with the musicologist Rokus de Groot. Read more here.
---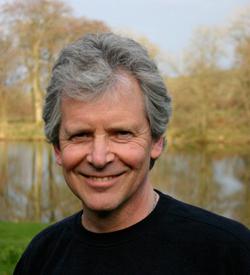 Peter Young
School Principal 1984–2015 and visiting speaker
Peter was the Principal at Chisholme from 1984 to 2015 and he continues to lecture and supervise courses at Chisholme and worldwide.
Peter (Hakim) studied Archaeology and Anthropology at Cambridge, and Ottoman Turkish at Oxford. For a time, he worked as a psychiatric nurse and later ran his own building company. In the mid-seventies he came to the Beshara School at Chisholme as a student, undertaking two intensive retreat courses under the supervision of the late Bulent Rauf.
He was principal of the school from 1984–2015, devoting his life to serving the school and its students. Recently he led the development of new study and retreat courses in both self-enquiry and self-knowledge (Discovering Unity), and he continues to lecture and supervise courses at Chisholme and worldwide. He is married and has four children and several grandchildren and now lives in Edinburgh.
---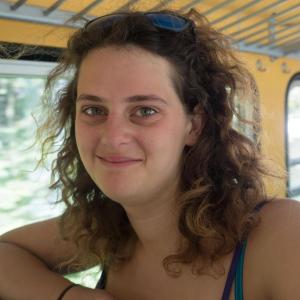 Hannah Dalgleish
Woodland Retreat Coordinator
Hannah helps to organise the woodland retreats at Chisholme.
Hannah has been visiting Chisholme all her life, volunteering and taking part in many of the different courses. From her home in Liverpool, she helps with running the social media accounts, and has been involved with organising the woodland retreats since 2017.
Hannah is currently working towards her PhD in Astrophysics at Liverpool John Moores University, and volunteers with several physics organisations. In her spare time she enjoys singing, making pottery and going bouldering.