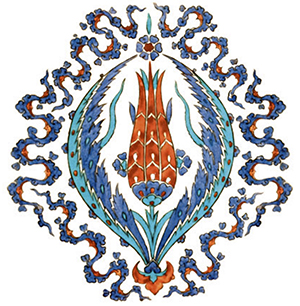 Revisiting The Kernel of the Kernel
Thursday, 24th November, 2022 19:00
Sunday, 27th November, 2022 14:30
Return
---
Revisiting Ibn 'Arabi's The Kernel of the Kernel
This event is now fully booked.
Please email secretary@chisholme.org to be added to the waiting list for future courses.
An immersive three days at Chisholme, in conjunction with the Beshara Trust.
You are warmly invited to a special three-day event, from the evening of Thursday 24th November to 2.30 pm on Sunday 27th. This is an opportunity for us to come together, as students under one umbrella – a time set aside for essential learning through each of the four pillars – work, study, meditation and zikr. This will be the context for coming together to read some sections of The Kernel of the Kernel, a chance that many of us may not have had for many years.
The course will be facilitated by, Jane Clark, Hamid van Koten, Hadiya Roberts, Hakim Young, and others.
The Kernel of the Kernel consists of Ismail Hakki Bursevi's translation of key passages from Muhyiddin Ibn 'Arabi's Futuhat al-Makkiya, translated into English by Bulent Rauf.
Cost for the three days is £200. Those staying off-site will have a reduced price of £150. For those with genuine financial hardship please get in touch – we may be able to offer student bursaries.
If you are interested, please download the application form here or email secretary@chisholme.org to send you one.
Places will be limited and depending on the response we may have to ask you to wait for a future event.
On Thursday 24th November, before the course begins, we will be having Thanksgiving Lunch and those who would like to come early to join us for this are very welcome to do so.
Hamid van Koten
Course Director