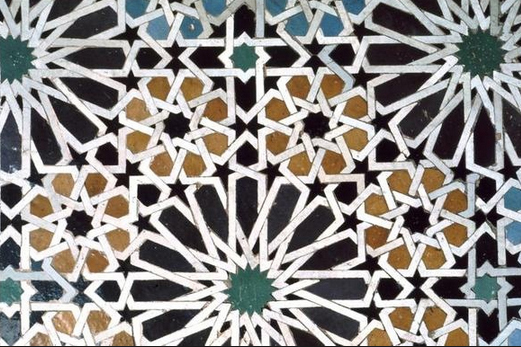 Discovering Unity
Friday, 28th April, 2023 19:00
Thursday, 4th May, 2023 14:30
Return
---
The aim of this six-day residential course is to provide the conditions for self-knowledge in the light of the Unity of Being. To this end our approach is experiential rather than academic, and aims to establish us in a vision and taste that can inform the rest of our lives.
The raw material of the course and its subject matter is us. The premise of unity – that all being is One – is the starting point and constant reference, and what will inform us is our own inner reality. The design of the course and its content is intended to stimulate and nourish this process.
The course is intentionally group-based and this brings many advantages, because we are actually mirrors to each other and no-one travels this path completely on their own.
The course is founded on four integrated elements:
study, meditation, work and devotional practices.
Daily study and conversation draws on the works of masters from various wisdom traditions, primarily Ibn 'Arabi, Rumi, and Lao Tsu. Study material is also taken from more contemporary sources – for example Ben Okri and Adyashanti.
Regular meditation develops a contemplative condition in us and helps cultivate awareness and presence, a valuable aid for true learning.
Work performed with a sense of service, also gives time and space for the integration and expression of what is discovered in study and meditation. Work may be in the garden, estate, house and kitchen.
Devotional practices are helpful for grounding, centering and opening the heart. These include zikr or rememoration, a devotional practice with voice and movement.
Commitment
Please note that this course is full-time including some evenings and requires wholehearted commitment.
Accommodation
There are single rooms and some of the accommodation is shared, in double or triple rooms.
Arrival and departure times
Between 4pm and 6.30pm on Fri 28th April.
The course will finish after lunch at 2.30pm on Thur 4th of May
Financial contributions
£350, or £280 (Students and unwaged)
Concessions
If you are unable to pay or cannot pay the whole amount, then please do not hesitate to write to secretary@chisholme.org to discuss your circumstances.
There are only 15 places available so early application is advisable.
Once your booking has been confirmed you will be asked to pay a deposit of £50 to secure your place.
The course will be facilitated by:
Marijke Kretzers, Nazir van Basten Batenburg and Hamid van Koten

To apply please email secretary@chisholme.org
You can also complete an Application Form (below) and email it to us.