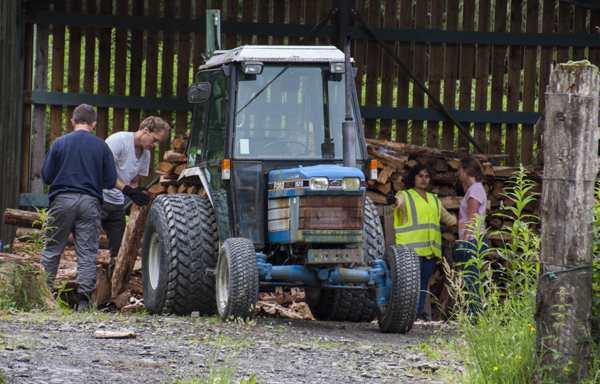 Winter Wood Week
Saturday, 8th October, 2016 09:00
Saturday, 15th October, 2016 17:00
Return
---
Winter is coming – and we need to prepare for it. Would you like to help as a volunteer?
The Winter Wood week will be a week spent gathering winter fuel. There'll be sessions in the wood yard splitting logs for the boiler or chopping hard wood for the wood-fired stoves, such as the one in the Mead Hall. You will also go out on the estate helping gather wind-blown wood.
In addition to healthy, outdoor activity there will be opportunities for study, informal conversation and, of course, you will enjoy fine meals. We will also be happy to accept help in the kitchen and house during the week.
There is a recommended donation of £10/6 per day or £70/£42 per week, which helps towards the basic cost of your stay – accommodation, instruction in new skills, food, tea and coffee, laundry, etc. Additional funding comes from our Volunteer Fund.
Email secretary@chisholme.org to find out more and to book your place.
Tel +44 (0)1450 880 215