The Perennial Wisdom in Everyday Life
Wednesday, 20th September, 2017 19:00
Sunday, 24th September, 2017 14:00
Return
---
Charting a 21st Century Renaissance
A four-day seminar with Colin Tudge
Wednesday September 20th (7pm) to Sunday September 24th (2pm)
In collaboration with The College for Real Farming and Food Culture, Colin Tudge will deliver a stimulating programme combining the theory and practice of food production for now and the future.
A New Renaissance
Faced with challenges never previously faced by humanity as a whole we need a different way of engaging with this planet. And there is a way. A way that offers real hope not despair.
There is a way of feeding everyone, and feeding them well, and feeding their children and their children's children and all the generations to come. It can be done. Our planet can happily sustain all of us and our fellow creatures too. We should not be in despair. We should be thinking with real hope about the next million years.
How? This is the subject of the four days of seminars being held by the Chisholme Institute in conjunction with the College of Real Farming and Food Culture (CRFFC).
The programme
Colin will be joined by others at the forefront of the changes our planet, its inhabitants and all future generations desperately require. Over the four days we will address the following themes:
The Idea of Renaissance
A Flourishing Biosphere
Enlightened Farming
A True Food Culture: the Future Belongs to the Gourmet
The Green Economy
Democracy
The Missing Ingredient: Metaphysics
Presentations will touch on a wide range of different practices and frameworks essential for the much needed paradigm shift. The seminar will include practical, hands-on workshops.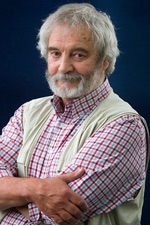 Colin Tudge
Colin is a biologist by education and a writer by trade.
In the early 2000s he coined the expression "Enlightened Agriculture". In 2008 he and his wife, Ruth, established the Campaign for Real Farming and in 2010, together with Graham Harvey, they launched the Oxford Real Farming Conference as the antidote to the established Oxford Farming Conference. More recently they initiated The College For Real Farming and Food Culture.
Invited speakers will include:
Dr Laura Santamaria
Consultant, researcher and co-founder of Sublime Magazine
Nibthwaite Grange Farm
Dodgson Woood
John and Maria will share their experience in conservation farming and creative education. They are advocates of environmentally-sustainable and welfare- friendly farming.
Carlos Monleon-Gendall
Visual Artist & Chef at Inland.org
Carlos will lead a workshop exploring food production and preparation that aims to change the way we relate to and think about food. He will offer tools for changing our nutritional habits
Peter Young
Former Principal of the Chisholme Institute
Peter's workshop will dwell on the relationship between matter and spirit. He will show how this is reflected in the process of green-ash chair-making.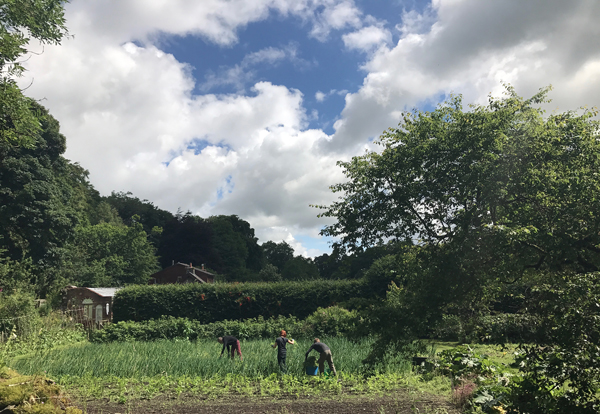 Chisholme is a particularly fine location for this seminar having provided a living and dynamic context for spiritual enquiry for many years. It is renowned for the attention given to the cultivation and preparation of food and so fine meals will be served throughout the week. Chisholme House, is set in a beautiful estate offering many opportunities for walks to refresh the mind between sessions.
Cost
Shared accommodation (double or triple bedroom) £275
Single room accommodation (when available £350)
Concessions (for students, under 25s and unwaged) £150
This includes accommodation and all meals.
A non-refundable deposit of £60 should be paid when booking. The balance can be paid once at Chisholme.
Day rate £40 (excluding accommodation)

Meals
The Chisholme kitchen provides food in keeping with the spiritual and material aims of its education. Chisholme is not vegetarian but meat is prepared with the deepest respect for its benefit and origin. Meanwhile vegetarian dishes comprise the majority of the food served and are always available as an option. We are unable to meet vegan requirements. However, special diets can be catered for where there is a medical reason. Please let us know your needs when you book your stay.
Timing
The course starts with supper at 7pm on Wednesday 20th September, and ends on Sunday at 2pm, after lunch.
Booking
Book online (see link at the top of the page) or email info@chisholme.org
Tel +44 (0)1450 880215
Practical information about staying at Chisholme, click here..
Please do not hesitate to contact us if you have any questions.
Download Brochure
Colin Tudge's latest book, Six Steps Back to the Land, was published by Green Books, January 2016. His earlier books include: Why Genes are Not Selfish and People are Nice, Good Food for Everyone Forever, The Secret Life of Trees and The Secret Life of Birds