Chisholme Blog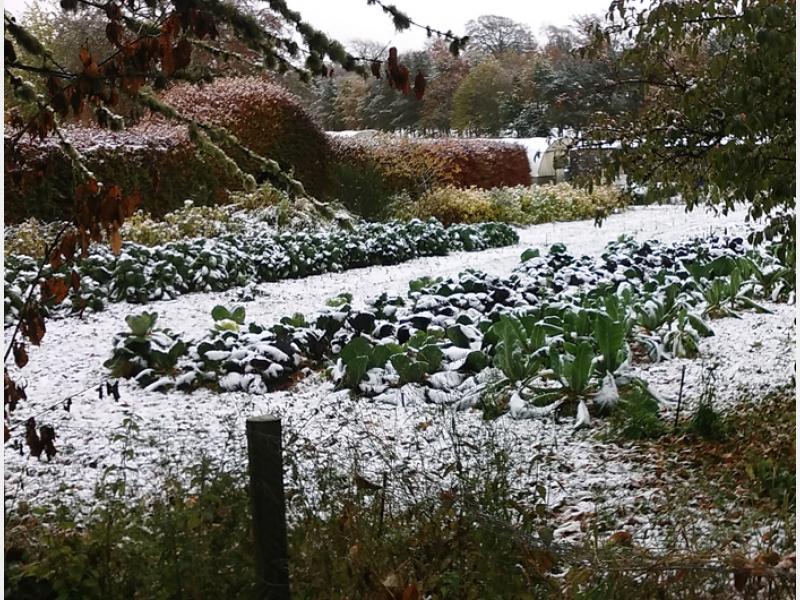 Bedtime for the garden
Chisholme Blog | Wednesday, 16th November, 2016
As we put the organic gardens to bed for the winter, Eleanor Wray reflects on her time as gardener and looks forward to the spring.
---
Posted by Eleanor Wray, Chisholme Gardener
I first came to Chisholme when my Dad, Stephen Plant, became the Estate Manager back in the mid-late 90's. I was about 5 years old, my brother 3, and every weekend until 2001 we would live in the Gate Lodge, explore the estate and have a great time, without ever realising what this place really means.
I have now been working at Chisholme for 11 months. When I first started in the garden at the end of March I was still the secretary, and it was a trial run to see how I would manage. I studied publishing at university, and worked for Oxford University Press, Summer 2015, so I began with no knowledge of gardening. I knew, mostly through common sense, that there were plants you planted and wanted to grow, and those you didn't plant and didn't want to grow. I worked to clear out the nearly empty polytunnels of weeds (all that was left at the end of March was some spinach and chard). Eight of those months were spent learning as much as I could from John Hill and other 'Chisholmites', WWOOFers and volunteers, and books.
It has been a hard year, and I have pushed myself further than I believed was possible, but it hasn't been difficult. There is a real innate joy in helping plants grow. There is a honourable pleasure you get from seeing something that used to be a tiny seed in your hand, grow into a plant that curls around the top bars of the polytunnel, and is served as a salad to the people at the table. Or holding a small bean, knowing that in a few months' time, it will be taller than me and yet only a few of these plants will produce enough beans to feed a family.
I used to think "But I've never done this before! How can I be expected to 'trust my senses' when I don't have a sense for gardening?" Either necessity or courage would lead to me finally trying to hoe, finally getting a feel for it, and standing back with satisfaction as the whole cabbage patch sits weed free. Then I'd get to watch with horror as, over the week, all that hard work, all that hesitation, had been for nothing, because it had returned to exactly the way it was before. Pretty daunting for a newbie gardener, I must say.
But one of the many incredible things that I have discovered about gardening is that you can 'just do it'. Who cares if I had never seen a kale plant before, let alone knew how to harvest it? I read that you take the bottom leaves to allow the plant to grow upwards and keep producing healthy young leaves, and so that's what I did. If I was doing it wrong, the plant would eventually tell me by beginning to show signs of discontent.
Shane Jagger told me that he and my Dad had been trying to grow aubergines here for years – the whole time my Dad was here. And so, in August, when I saw the small aubergines growing on the spiky plant, and in September, when they came out on the table, we were beaming. I was proud of the aubergines for trying so hard. And carrots – oh, carrots. Let me tell you, I never expected people to be so adamant that something couldn't be grown here. Many, many people had told me it was impossible to grow carrots: "the soil isn't sandy enough", "carrot fly is a real problem", "carrots haven't been grown here successfully for 20 years". Yet here we are, 8 months on and the carrots are long, straight, almost ready.
The most important, valuable lesson I learned early on in the Chisholme garden is that the plants are working with you. They aren't constantly telling you to reboot them so they can update their system. They don't require you to spend 10 minutes sifting through tabs and menus to find that one command that will help you finish the task. They don't ask you to sign in, or connect to the internet to access their information. Plants are pure and they are simple. All they ask from you is a little water, some fresh air, healthy soil and good amount of sunlight.
The plants want to grow. They share with you the deep spiritual need to exist, to flourish with all that is given to them, to cooperate with their surroundings to live to their full potential. They don't spend their lives trying to restore their separation, because they are already so completely part of the whole. They just are.
To know that you are in service to these plants, to the ground they thrive in, is humbling. It helped me see how irrevocably connected to nature we are. No matter how fancy our houses or how many possessions we have, we never truly escape that feeling. The easiest beauty to see, for me, is that beneath my fingertips – in the soil, in the water, in the lettuce leaves I harvest and parsnips I pull from the ground. I see the beauty in furniture and the written word, see how it has been created by another human being who imagined the beauty before making it a reality, but it is hard to compare to the raw Natural Beauty of life.
So it's hard to say goodbye. I find myself reluctant now to pull out the tomatoes, who have probably taken up the majority of my time in the garden – just from removing the mouldy leaves and nodes. In only a month, the garden has changed from a field of dying paths and browner patches, to a sea of black tarp as our efforts to kill off the last of the weeds begin. We are preparing for winter. We are closing down the garden, and now, with the beans, lettuces, onions, potatoes, and much of the polytunnel produce gone, it has become reduced.
My attentions are turning to publicity and the kitchen. But winter is also the time for projects – it's when we reconstruct the garden, shaping it for the next year by doing things such as turning the greenhouse into a polytunnel for next year.
I was stumbling along, nearly blind to the outcomes of planting those tiny seeds, and to what already lay in the earth (I think we pulled out enough chickweed to clog the lake!), but next year I will be prepared. I have so many things I want to experiment with; different growing and planting methods, different ways of constructing supports, different ways of working together. I can't wait until next year, to see how my memory will be refreshed, and experience the joy of working with lots of people again.
Even in just a small patch of courgette plants, there are so many memories. The number of people who have harvested from them, weeded among them, asked questions about them or just had the courgettes pointed out to them on a tour. As I say to the volunteers who come to Chisholme: 'You all make your mark – whether you're here for a day or a year, we remember you, the place remembers you' – and so do the plants.
Eleanor Wray, November 2016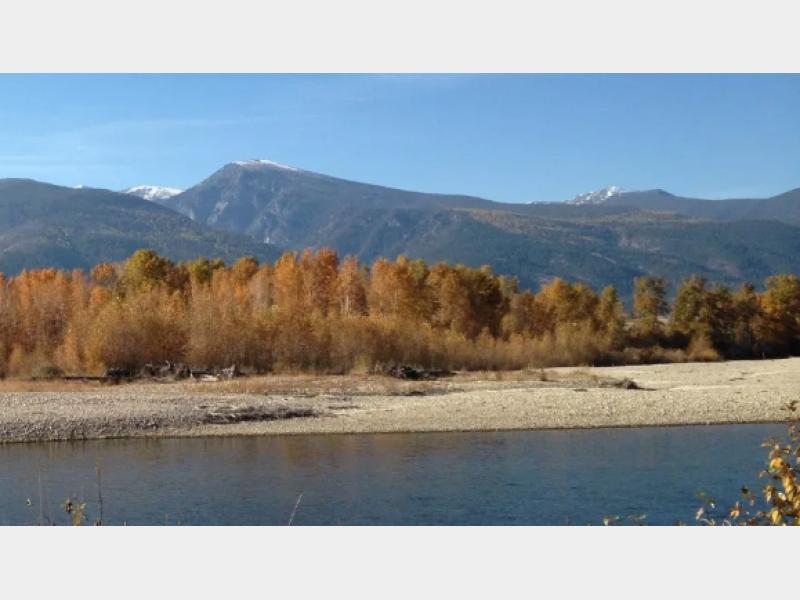 In the beginning...
Chisholme Blog | Tuesday, 4th October, 2016
Introducing 'Luna River Voices' – a Chisholme memoir
---
Sarah Snyder first came to Chisholme from Montana, USA in 1998.
In Luna River Voices, her 36-part blog, she tells of her time at Chisholme working on the estate as a member of staff. She records her first impressions, doubts and imaginings, then develops her narrative over the course of her two-year stay recording her experiences and insights. Her blog uses pseudonyms – Chisholme itself, for example, is named Braemar. Luna River Voices is personal, quirky and very entertaining, and easily accessible for the general reader. For those who were here at the time there is the added enjoyment of being reminded of a special time – and fun in trying to decipher the pseudonyms.