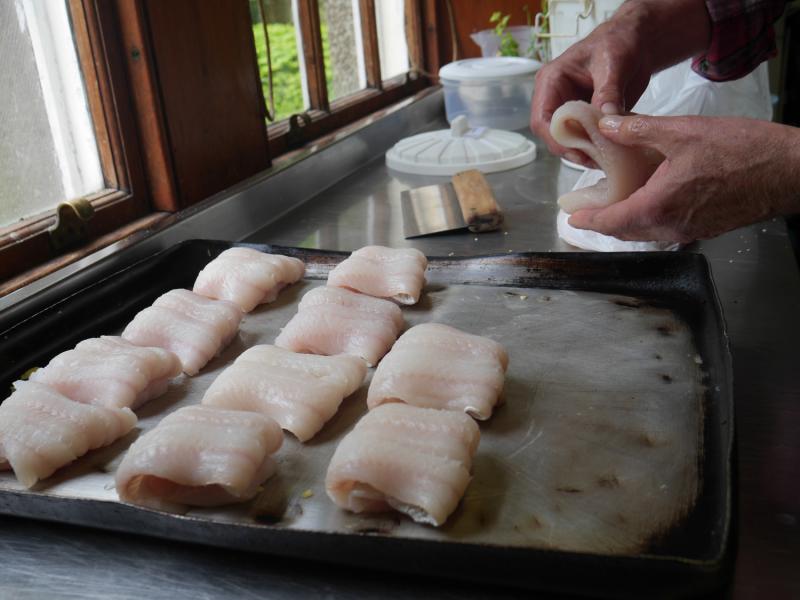 Recipe of the Week
Chisholme Blog | Tuesday, 31st May, 2016
Fillet of Cod with Braised Fennel
Serves four
Recipe by John Brix
Ingredients:
Please ensure you buy sustainably fished cod. Or use pollack which is an excellent alternative!
4 Cod fillets, 6oz (180g) each (without skin)

2 or 3 Fennel bulbs

1 onion or a couple of shallots

Chicken or fish stock 1pint (1/2 litre) medium strength

120g clarified butter

Cayenne pepper, salt, sugar
Slice fennel bulbs and onion into 1/4" slices (trim off the fennel stems and use in stock making or reserve for roasting with meats)
Sauté onion and fennel in clarified butter till golden, place in roasting tray or casserole dish.
Add some stock (along with a tsp. sugar) and braise for 3/4 hour at 180C, adding more stock as required. When cooked, the fennel should be very tender, so that a cocktail stick goes into it with ease. The stock should have reduced by about half, and the juices should have the consistency of thin cream. Take into account the fish will release some of its juices.
Roll the fillets into three, skin-side in, brush with clarified butter, season with cayenne pepper and salt.
Place the fish on top of the braising fennel and cook for about 20 minutes or until the fish is firm to the touch.
Adjust seasoning to the juices, and serve with sauté or boiled new potatoes and a seasonal green vegetable.
You can also use cod loin or cod steaks for this dish. If they still have skin on them, sauté the skin side first. No need to roll them, just continue as above.