Peter Young
Principal at the Chisholme Institute from 1984 to 2015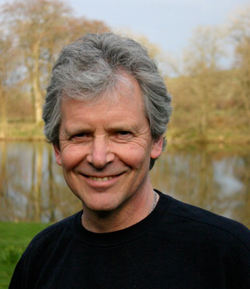 Peter (Hakim) studied Archaeology and Anthropology at Cambridge, and Ottoman Turkish at Oxford. For a time, he worked as a psychiatric nurse and later ran his own building company. In the mid-seventies he came to the Beshara School at Chisholme as a student, undertaking two intensive retreat courses under the supervision of the late Bulent Rauf.
He was principal of the school from 1984–2015, devoting his life to serving the school and its students. Recently he led the development of new study and retreat courses in both self-enquiry and self-knowledge (Discovering Unity), and he continues to lecture and supervise courses worldwide.
More recently, he has also developed his skills for working with wood, and now offers courses in Greenwood Chairmaking.
He has four children and several grandchildren.