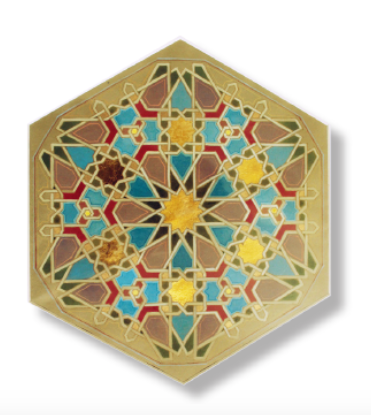 Discovering Unity 40-day Intensive
Thursday, 1st October, 2020
Return
---
The course has the sole purpose of creating the conditions for real self-knowledge in the light of the unity of being.
To this end our approach is experiential rather than academic, and aims to establish us in a vision and taste that can inform the rest of our lives.
The raw material of the course and its subject matter is us. The premise of unity – that all being is One – is the starting point and constant reference, and what will inform us in fact is our own inner reality. The design of the course and its contents are intended solely to stimulate and nourish this process.
The course is intentionally group-based and this bring many advantages, because in reality we are mirrors to each other and no-one travels this path completely on their own. Meanwhile this intensive and demanding situation can take us beyond our ordinary limits and comfort zone.
The Form
Chisholme House and the beautiful estate provide a supportive environment for a journey of self-discovery in the company of fellow students and the facilitators who will assist you. By combining theory and practice mind, body, spirit and heart are all brought into play.
Daily Study and conversation sessions draw on the works of masters from different wisdom traditions, primarily Ibn 'Arabi, Rumi, and Lao Tsu. Study material is also taken from more contemporary sources – for example Einstein and Adyashanti.
Regular meditation and mindfulness-based practices develop a contemplative condition in us and help us cultivate awareness and presence, which are indispensable for real learning.
Work is in the garden, estate, house and kitchen, the proving grounds of the everyday. Performed with awareness and a sense of service, work gives time, space and context for the integration of what is discovered in study and meditation.
Devotional practices are essential for grounding, centring and opening the heart. These includes 'zikr', or 'rememoration', a devotional practice using sound and movement.
Commitment:
Please note that these courses are full-time and require wholehearted commitment. There are no days off. The daily time table starts with meditation at 7am and most days continues until around 10 or 10.30pm.
A detailed timetable is available on request
Meals:
The Chisholme kitchen provides food in keeping with the spiritual and material aims of its education. Chisholme is not vegetarian but meat is prepared with deep respect for its benefit and origin. All our meat (lamb and beef, no pork) and dairy is either locally sourced, organic, free range or all three. Meanwhile vegetarian (not necessarily vegan) dishes comprise the majority of the food served and are always available as an option. We are unable to cater for preferences or specialist diets, without a medical reason.
Accommodation is shared, usually in spacious single sex rooms of two or three beds. Sharing space in this way runs counter to many contemporary cultural norms and expectations but is an important element of the Chisholme experience. Single rooms may be offered in exceptional circumstances, depending on availability.
Cost
£1600 all inclusive; £160 deposit required to confirm your place.
Help with course fees: As with all our courses it is possible to pay the course fees in instalments over an agreed period.
Scholarship Fund: For the long courses such as this one, a special fund has been set up, which offers help and support with course fees. Please write to the secretary@chisholme.org for more information on grants and scholarship arrangements.
Re-imbursments: If a retreat is cancelled your deposit will be refunded in full. Confirmation that the course is running will be sent to you very shortly after the closing date for applications. If you have to leave the course early, re-imbursement of part of your course fees might apply. Details are explained when you apply for the course.
To Book:
Please email secretary@chisholme.org
Tel +44 (0)1450 880215
This course can be combined as one with the 99-day Intensive Retreat Course offered from November-March. For details please contact Chisholme.
Practical information about staying at Chisholme, click here.. Please do not hesitate to contact us if you have any questions.
Read more about the unity of existence here