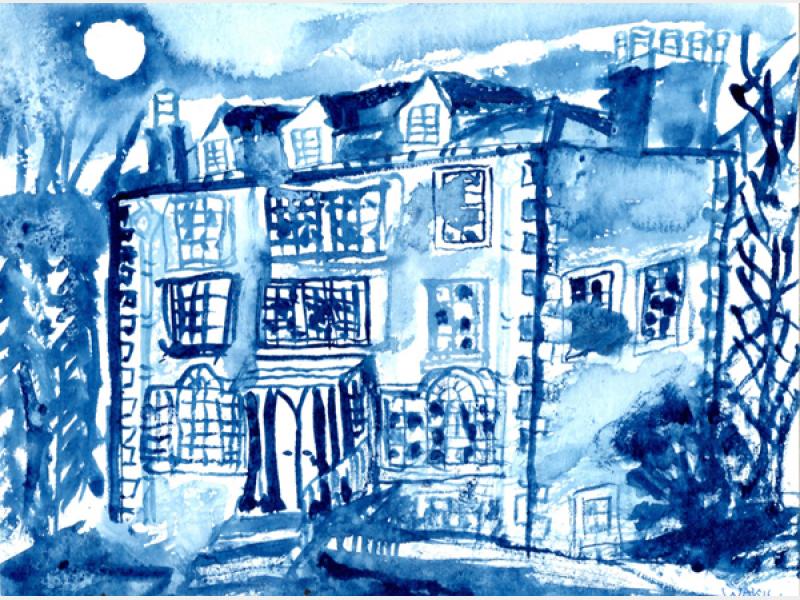 From the Heart
Chisholme Blog | Tuesday, 26th July, 2016
My Heart is Too Big for my Pacemaker
by Shane Jagger
White Stone Publishing, 2016
Rrp £10
Reviewed by Alan Williams, Senior Lecturer in Comparative Religion at the University of Manchester and the translator of Spiritual Verses: Jalaloddin Rumi, (Penguin Classics, 2006)
---
I cannot think of another book of poetry that has made me well up just as I came to the end of it, but Shane Jagger's slim volume did, and quite unexpectedly with his last poem, 'Three Words'. By this point, after having read 25 of his other poems, I thought I had become familiar with his voice. But the sincerity of this short poem grabbed me by the collar, and still makes my hair bristle to recall it.
Shane was asked to write these poems by Richard Gault, the Principal of the Chisholme Institute. They seem to be collected from a long and much-lived lifetime: some are almost diary entries, one – the enigmatic and beguiling 'Visiting'– with an actual date. In so many ways these poems reflect Shane's love of Chisholme, the people and what he has learnt there. The title of the collection tells it as it is – it's an unlimited heart he has. He locates it as a spiritual organ in the first poem 'The Heart', in six double beats. Many that follow are little jewels of reflections, like 'Love', 'The Moment', 'Stars', and 'Winter' – the last of which uses such a singularly poignant and esoteric word, 'mercified', which takes it to a new level beyond the personal. In fact many of the poems are like this. Some are quite imperative, and tell us, from what he has come to know, just how it is, even with a line or two in italics from which the poem flows. In the short poem 'Compassion' there are six commands! No, Shane's poetry is not as simple as it might first appear, and it demands our attention. In 'Moments Between', for example, there is a wonderful balance between personal reflection, and a more commanding observation of our state. To take another example, I think 'Onion' is delightful in formal terms, and must be quoted to allow any comment:
Today I'm like an onion
Sad with separation
Grief makes me cry
Chop and cook me gently
Add a little saffron
for joining together and laughter
Serve me to those whom I love
With breath-taking speed he gives us the image, and moves from vegetable to kitchen chopper, cook, to the table and the guests who will consume it – all with a simple plea for tenderness. Here is optimism that is a lifetime of pain away from naïveté, sensitised by his vulnerability and the caring he has received, and which is acknowledged on every page of this wonderful book. It is a lesson about love – thank you, Shane.
Alan Williams, July 2016
Order the book here
£10 inc p&p worldwide
Read the review by Christopher Ryan
Read more about Shane Jagger on beshara.org