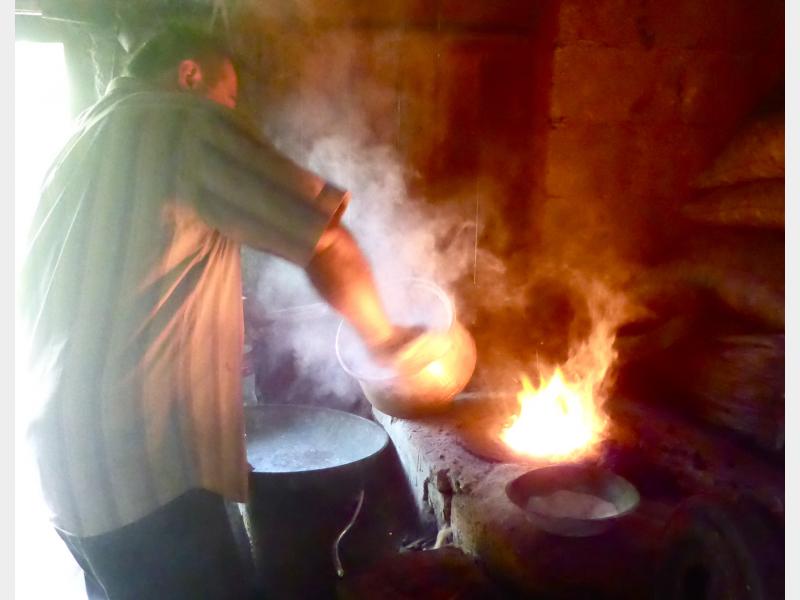 ...leaving all the space to God
Frances Ryan | Friday, 13th January, 2017
Osman Fazli, one of the great Ottoman saints of the 17th century, lived in interesting times. His response to the needs of his particular era, informed as it was by his education in the Unity of Existence, may illuminate our own, no less interesting, times. He brought himself to mind and heart during the current 'Single Vision' conversation week at Chisholme.
Man does not possess anything else but his sensibilities
as his real organ of intelligence
and without Divine action man cannot even use his memory
which is his sacred treasury of experience acquired long ago. The initiate, the saint, the insani kamil, is he who possesses
the faculty of being able to recognise the true non-existence of his faculties of thought
and his own impotence in putting them in motion. It is he who leaves all the 'space' to God
and who passes all his life in controlling his intimate faithfulness,
in actions, 'thought' or in the acts that materialise them. It is he who prays constantly to God,
even if it be only by a breath or by a movement of the heart,
when he perceives the natural and constant phenomena of thought. Osman Fazlı
To read an account of Osman Fazli's life and times, see here...