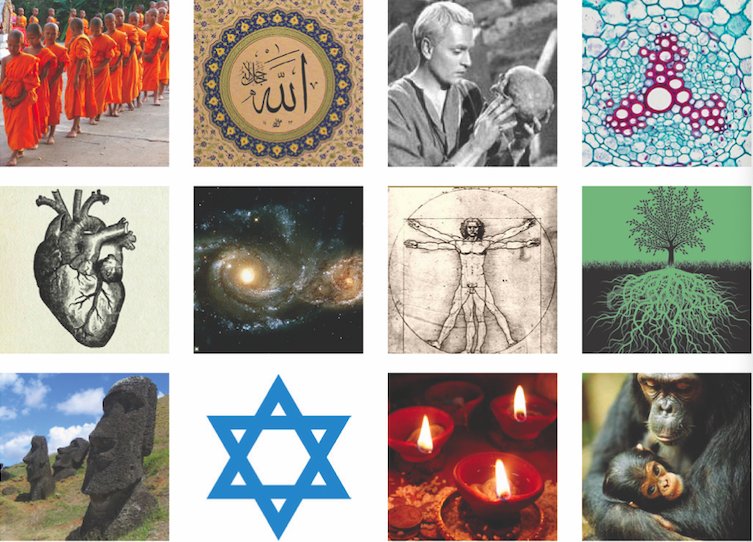 Discovering Unity: Free 7 week Online Course
Wednesday, 28th October, 2020
Return
---
Discovering Unity
7 weeks: Starts Wednesday, 28 October at 7.30pm GMT
The group meets once a week on a Wednesday evening from 7.30pm – 9.30pm (UK time) using the Zoom platform.
Everything is connected with everything else. If there is one insight that the past period of insecurity and uncertainty has made apparant it is this. The things of which we thought that they were 'rock solid' and certain suddenly fell apart. It is interesting that through the falling away of 'certainties' parts of the underlying structure of the world and ourselves become visible. Everything is connected with everything else, because they are of One thing. This insight can be an inspiration for us in the choices we make and the way we behave.
We propose to undertake a journey, with whoever wants to join us, to dis-cover the presence of this Unity and the full implications this will have for our lives. We offer this online course as a platform where we can study, meditate and share different sources of true wisdom. Also we will look together for ways in which we can, through practice and action, make this innate consiousness a living reality in our everyday life.
Normally offered face to face as a residential course, we have adapted the course to a series of online modules using the Zoom video-conferencing platform.
One 2-hour session (with a short half-time break) will be held each week, to include study of wisdom texts, conversation and supporting practices. These sessions are supplemented by personal study and practices.
Places are limited to 14 people, so please don't delay if you are interested in joining the course.
Details
One weekly session: Starts Wednesday 28 October and ends Wednesday 9rd December. Provisionally the time is set for sessions to start at 19.30 BST, but this can be changed to accommodate students from different time zones.

Free of Charge: There is no fee for the course but donations to the Chisholme Institute are welcomed.
Booking
For further information or to book, contact the course facilitator, Marijke Kretzers, on marijke@discoveringunity.org.
Read feedback from course students this summer here...
If this course is fully subscribed there will be other opportunities. Please register your interest.
Course Facilitators: Hamid van Koten and Grace Connor
Hamid has been involved with the Chisholme Institute since 1978 when Chisholme House was still a building site. He gained a degree in Design from Glasgow School of Art in 1993 and has worked as a Design Consultant on a number of listed buildings and small architectural commissions. He also lectured extensively and was programme Leader for History and Theory at the Design School of the University of Dundee. He lives with his family in an intentional community in Devon where he looks after the estate as well as legal and financial matters.
Grace is an artist, and currently lives in France. She spent many years studying and working at Chisholme, and helped to facilitate and supervise both short and long retreat courses.