Shop
'My Heart is Too Big for My Pacemaker'
Selected writings by Shane Jagger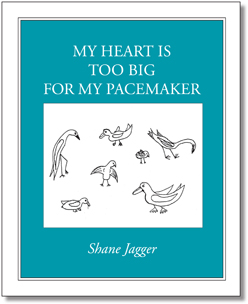 Onion
Today I'm like an onion
Sad with separation
Grief makes me cry
Chop and cook me gently
Add a little saffron
for joining together and laughter
Serve me to those whom I love
This limited edition booklet (200 numbered copies) with twenty-six poems is now available from the office at Chisholme. Read the review by Christopher Ryan
£10 including p&p wordwide
Order online with PayPal
Order by
email
or call +44 (0)1450 880 215
'What Comes Next' – Music CD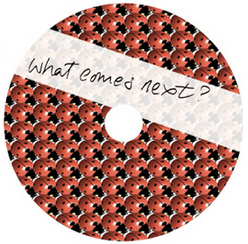 A wonderful collection of songs and music by friends of Chisholme featuring a one-off performance by the legendary Arthur Brown, two Gerry Rafferty Songs, and an amazing range of musical styles including Americana, Reggae, Opera, Electronica, Serbian Gypsy, Bluegrass and beyond.
Track list
Soul of a Man – Georgia Cass & Chris Brierley
Tango Habibi – Arthur Brown & the Vastearth Orchestra
Moonlight and Gold – Miwa Nagato Apthorp & Donald Knox
Judge – Makating
Ave Maria – Peter Shipman & Kirsten Morrison
Dink's Song – John Cass
Run Run Run Amalanou
The Ark Martha Rafferty and the Rafferty Family
Am I a Good Mystic? – Jofis
Colorado Exile – Lou Yeidel
Ya – MaGaMe Trio
Shine – Jason Titley
Melt the Soul – Kirsten Morrison
Over My Shoulder – Francesca Tedeschi
Bosphorus Dogs – Aaron Cass
Wayfaring Stranger – Eliza Cass
What Comes Next? – Jonathan Spottiswoode
Fly Away – The Steading Yard Birds
£7.50 plus P&P

Order by email or call +44 (0)1450 880 215


All profits from the CD will go to the Volunteer Fund enabling young people on low incomes to get involved in educational projects run by the School.